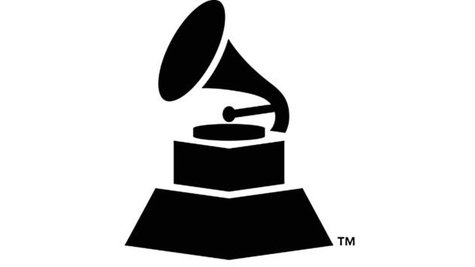 Last time out, Foo Fighters dominated the Grammys, taking home five awards -- the most of any rock act. Which artists' names will be called tonight, when the nominations for the 55th annual Grammy Awards will be announced? The nominees in the top categories will be revealed on the CBS primetime special The Grammy Nominations Concert Live!!, co-hosted by Grammy winners Taylor Swift and LL Cool J , and airing live from Nashville, Tennessee.
In addition to the revelation of the nominees for the music industry's highest honor, the special, airing at 10 p.m. ET/PT, will also feature musical performances by Maroon 5 , fun. , Ne-Yo , The Band Perry , rock legends The Who and country stars Hunter Hayes , Luke Bryan and Dierks Bentley .
So, who'll be racking up the nods tonight? Billboard.com editor Tye Comer [tie COAM-er] tells ABC News Radio that unlike the last Grammy ceremony, when it was wall-to-wall Adele , Grammy is likely to spread the love among a handful of nominees in the top categories of Record of the Year, Song of the Year, Album of the Year and Best New Artist.
According to Comer, Mumford & Sons are shoo-ins for many nominations, thanks to their sophomore album, Babel, which sold more than one million copies since its release . "They're a Grammy favorite," Comer tells ABC News Radio. "They were nominated for best new artist a few years ago. [ Babel ] had the second highest first week sales of any album this year and I think that 'I Will Wait' is the song that is gonna get a Record of the Year nomination. I think that one's pretty much a shoo-in."
Also on the list: fun. and their hit "We Are Young." Comer says fun. will get a nod for Best New Artist, even though their current album isn't their first release.
"The way the Grammy voting works, if you have not been nominated...before, then you can be up for the Best New Artist category," Comer explains. "So, I think that not only will fun. find themselves certainly in the running for Best New Artist but I think that 'We Are Young' is also gonna find itself as a strong contender for Record of the Year."
Also a contender for Record of the Year, Comer says is Gotye 's "Somebody That I Used to Know," while The Black Keys should expect several nods for their latest album, El Camino . "They're a critic's darling and I think that, you know, they have a strong chance for being nominated for Album of the Year with El Camino ," he explains. "It was a huge hit for them and I think it's gonna be a strong contender."
Veteran rockers like Bruce Springsteen , Paul McCartney , Lionel Richie , Bonnie Raitt and Bob Dylan , may also see their latest albums recognized, Comer said.
Copyright 2012 ABC News Radio