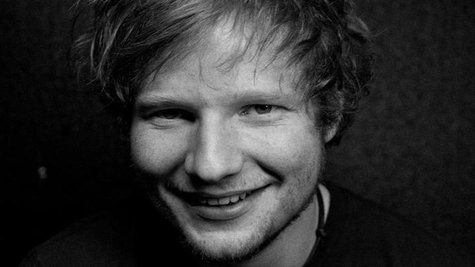 It's been an eventful 24 hours for Ed Sheeran. The rising British star joined his pals One Direction onstage at New York City's Madison Square Garden on Monday night, and on Tuesday, he performed his hit "The A Team" on Live with Kelly & Michael.
"The A Team" is about a woman who's turned to prostitution to support her drug habit, but Ed says he softened those very dark lyrics by using a metaphor.
"The song is about subject matter that wouldn't necessarily get played on radio if I explained it in full," Ed told Kelly and Michael. "In England, 'Class A' drugs are very harmful drugs, so my way of saying it in the song is saying, 'She's in the Class A Team.'"
The saddest aspect of the song may be that it's actually inspired by a real person. "It was based on a woman that I met when I was 18 in a shelter," said Ed. "I hadn't really seen that side of London. I had lived in London for a couple of years on my own, but never really seen that element of it."
Look for Ed to appear on Jimmy Kimmel Live on December 18. He'll launch a headlining tour in January, and then he'll open for Taylor Swift, with whom he duets on her new album, Red.
Copyright 2012 ABC News Radio