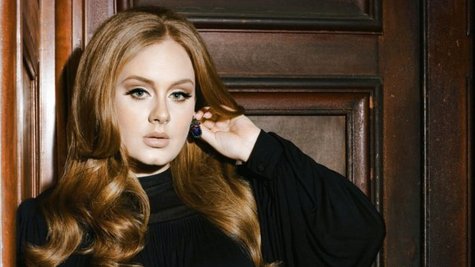 Designer Karl Lagerfeld is obviously still feeling guilty for saying that Adele was "a little too fat" in an interview earlier this year -- at least, according to the British paper The Sun . The fashion icon reportedly is sending Adele a collection of Chanel handbags to apologize.
A source tells the paper that when Lagerfeld, the head designer for Chanel, found out that Adele has a thing for designer handbags, he told his team to send Adele "the best the fashion house has to offer." Said the source, "He said he really wanted to make it up to her so they could maybe work together in the future. He could see her fronting a campaign for Chanel Mademoiselle bags [in the future]."
The source says that Lagerfeld is "annoyed with himself because he ended up insulting her when he meant to compliment her. He thinks she's beautiful and calls her divine."
In February, Lagerfeld told the publication Metro , "The thing at the moment is Adele. She is a little too fat, but she has a beautiful face and a divine voice." Then, he backtracked, issuing a statement that read, "I'd like to say to Adele that I am your biggest admirer" and claiming that his remarks were "taken out of context from how it was originally published."
Copyright 2012 ABC News Radio