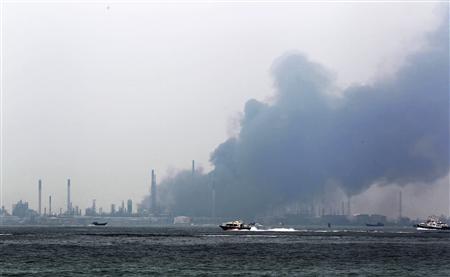 SINGAPORE (Reuters) - Royal Dutch Shell Plc is shutting down its entire Singapore refinery, the company's largest, to get the fire that broke out on Wednesday under control, a senior company official told reporters.
Shell is shutting more units in the vicinity of the area where the incident happened, Martijn van Koten, vice president for manufacturing operations told reporters on Thursday, and it may take two days to complete the shutdown.
The fire could have started during maintenance work, he said. Only essential staff remain on site.
(Reporting by Luke Pachymuthu and Francis Kan, writing by Alejandro Barbajosa, Editing by Ramthan Hussain)