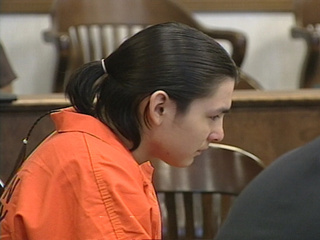 MADISON, Wis. (WTAQ) - The state Supreme Court says a 14-year-old boy was properly sentenced to life in prison without parole for his role in a Hmong boy's gruesome death.
Omer Ninham and four others beat 13-year-old Zong Vang and threw him off a Green Bay parking ramp in 1998.
A judge sentenced Ninham to life without parole in 2000, when Ninham was 16. His attorneys argued the sentence is unusually cruel.
The Supreme Court says sentencing a 14-year-old to life without parole in an intentional homicide case is permissable and isn't unduly harsh. The court acknowledged Ninham's punishment was severe, but the crime was senseless and "cannot be adequately reduced to words."