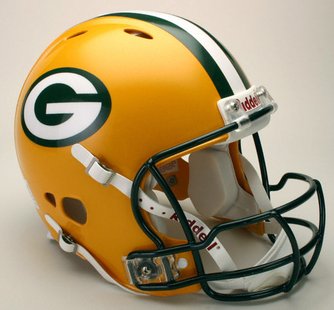 ASHLAND, Wis (WSAU) Green Bay Packers' president Mark Murphy says the team will eventually retire Brett Favre's Number-Four. But they want to make sure he's really retired, and doesn't pop up anyplace else.
The 41-year-old Favre said this week he has no intention of coming out of retirement after struggling in his second-and-final season at Minnesota. But as we know, a few teams always seem to need a quarterback midway through the season – and nothing would prevent Favre from un-retiring for a third time and donning some other team's uniform. Murphy told fans in Ashland on the Packers' Tailgate bus tour that it will be a few years before the Packers consider a number-retirement ceremony. But Murphy said Favre deserves the honor for the 16 years he spent in Green Bay, taking the Packers to two Super Bowls and winning one.
Murphy said he wants to honor Favre at a time when it's meaningful for both him and the team. They were going to do it at the Packers' first home game in 2008, before he went off to the New York Jets.

The Packer Tailgate Tour has a stop in Wausau tonight at Marathon Park.