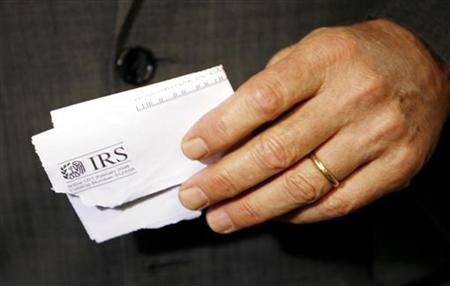 WASHINGTON (Reuters) - Foreign financial institutions will get more time to comply with a new law to prevent offshore tax evasion by Americans under a phased-in compliance schedule released on Thursday.
The Internal Revenue Service said it would give the institutions until June 30, 2013, to reach agreements with the agency on cooperation. These agreements previously had been expected to be concluded by the end of 2012.
Under the Foreign Account Tax Compliance Act (FATCA), made law last year, new disclosures to the IRS are required of account holders who are U.S. taxpayers as well as foreign banks and other financial institutions where the accounts are held.
"Implementing FATCA is a major undertaking for financial institutions," said IRS Commissioner Doug Shulman.
"Today's notice is a reflection of our serious commitment to implementation of the statute, but also ... to ensure a smooth and timely roll-out."
After June 30, 2013, institutions without an IRS agreement could face a withholding tax of 30 percent on payments, beginning on January 1, 2014, on U.S.-source interest and dividend income, the agency said.
Withholding on all other payments, including gross proceeds from sales of assets, would begin on January 1, 2015.
(Reporting by Kevin Drawbaugh; Editing by Howard Goller)