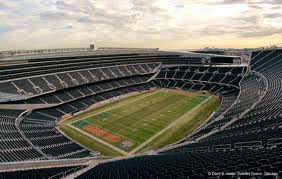 GREEN BAY, Wis. (WSAU) – Plenty of tickets are available for Sunday's NFC Championship Game in Chicago between the Packers and the Bears. But you'll probably have to pay a small fortune.
A limited supply of face value tickets is scheduled to go on sale at two this afternoon at Ticketmaster. But it's more likely you'll need a ticket broker to get in.
This morning, the going rate is about $500-dollars for an upper deck seat at Soldier Field. And indoor club seats run as high as $10,000.
Parking passes are as much as $167-dollars on Ticket-Zoom, but the smart fans will find a downtown parking spot and catch a bus down Michigan Avenue.
Packer Fan Tours is charging $859-dollars for a ticket with transportation and a one-night hotel stay.
If there's any good news, it's that the supply is larger than normal – and travel agents expect the brokers' prices to fall during the week.
Ticketmaster's Ticket Exchange lists almost 2,900 ticket packages for Sunday – about four times the number available for the January second Packer-Bear regular season finale in Green Bay.