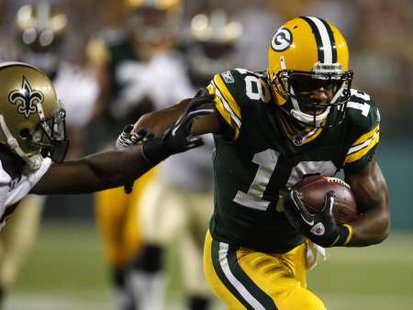 GREEN BAY, WI (WKZO) - Green Bay Packers' receiver Greg Jennings will sit out 2 to 3 weeks with a sprained left knee suffered in Sunday's win over the Oakland Raiders.
Two Raiders tackled Jennings, and one landed on the back of the wide receiver's knee.
Coach Mike McCarthy says Jennings should be ready in the time for the playoffs, but in the mean time rookie Randall Cobb will be taking on a bigger role as the Packers' first string wide receiver. Cobb has been a solid contributor for the Packers this year, with 19 catches for 300 yards and one touchdown.
The Packers' first post-season game is almost five weeks away. They earned a first-round bye with Sunday's victory, plus home field advantage for their first game in the divisional round January 14th or 15th.