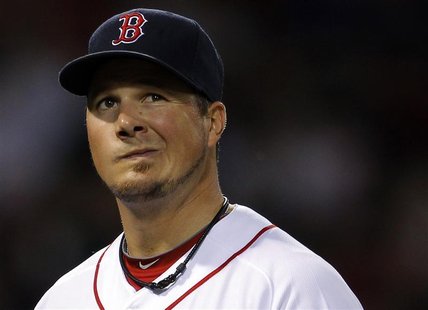 (Reuters) - The Pittsburgh Pirates bolstered their bullpen and added some depth in the outfield by signing left-handed starter Erik Bedard and Nate McLouth to separate deals, the Major League Baseball team said on Wednesday.
Bedard, who split last season between Seattle and Boston and posted a 5-9 record with a 3.62 ERA, agreed to a one-year $4.5 million deal to move to Pittsburgh.
McLouth, who began his Major League career with the Pirates in 2005, returns to the "Steel City" after two seasons with the Atlanta Braves.
The 30-year-old outfielder struggled with the Braves last season, batting .228 with four home runs and 16 RBIs in 81 games.
(Reporting by Steve Keating in Toronto; Editing by Ian Ransom)