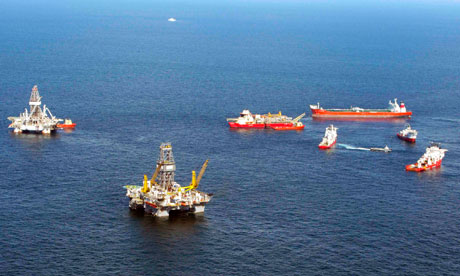 HOUSTON, Tex. (WTAQ) - The Coast Guard reports that an oil rig fire is extinguished and there's no sign of an oil sheen in the Gulf of Mexico.
Captain Peter Troedsson told reporters that the rig's owner, Mariner Energy, first spotted a sheen and alerted the Coast Guard.
However, Coast Guard helicopters and ships in the area haven't spotted any signs of an oil slick. They've been able to confirm that the fire is out and the rig's wells are shut down.

The oil rig off the Louisiana coast caught fire this morning shortly after 9 a.m. Eastern time. The Coast Guard found 13 people in the water clustered near one another.
A private vessel, the Crystal Clear, fished the 13 oil rig workers out and they were taken to a hospital on the mainland. There was no update on their conditions.
Troedsson says the Coast Guard is continuing to monitor the damaged rig and will investigate the cause of the blast.