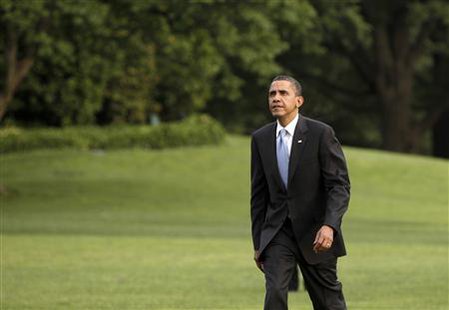 WASHINGTON D.C. (WTAQ) - The Obama administration released a new national security strategy Thursday. It calls for expanded partnerships with other countries to create an international order of security.
The change in policy is a noticeable departure from that of former President George W. Bush's approach, which asserted the right to wage pre-emptive war on nations and terrorist cells deemed a threat to U.S. national security.
The President's new policy erases the "Bush Doctrine," which critics dubbed "cowboy diplomacy." In the new plan, Obama chooses multilateral diplomacy over military might, even offering to engage in conversation with what the policy refers to as "hostile nations."
That's in reference to Iran and the communist state of North Korea. The strategy calls on the U.S. to partner with other countries -- with China and India singled out -- in "combating violent extremism, stopping the spread of nuclear weapons and securing nuclear materials."

The new policy reiterates America's goal to "disrupt, dismantle and defeat" the terrorist group al-Qaeda while also observing human rights. The policy denounces the torture of suspects.
The strategy also specifically mentions ending the threat of homegrown terrorism. This comes in the aftermath of the failed Times Square bombing and Najibullah Zazi's guilty confession in February of plotting to blow up New York's subways. Obama's security policy also calls for improving economic growth which will "serve as the wellspring of American power."