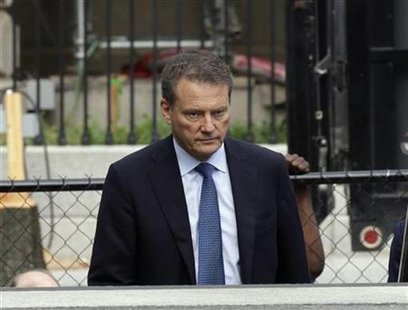 WASHINGTON (Reuters) - BP Plc's chairman apologized on Wednesday to the American people for the catastrophic oil spill on the Gulf coast.
The company also said it would forgo paying dividends to its shareholders this year.
Emerging from a meeting with President Barack Obama, BP Chairman Carl-Henric Svanberg promised to look after people affected by the spill and to repair damage to the environment.
"We have agreed today with the president a framework that should assure the American people that we mean what we say," Svanberg told reporters.
(Writing by Caren Bohan; Editing by Doina Chiacu)