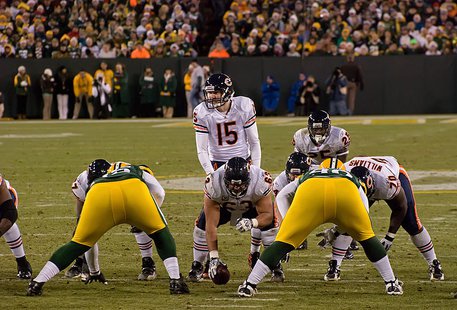 GREEN BAY, Wis (WSAU) Even though they scored late to beat the rival Chicago Bears, Packer quarterback Aaron Rodgers says last week's offensive output was unacceptable. Number-12 wants his team to do much better today against a Cincinnati Bengals defense that looked pretty good in a loss to Denver.
Cincinnati allowed the Broncos only 215 total yards and nine first downs, but lost the game any way. Green Bay will be leaning on a much-improved 3-4 defensive scheme if the Packer offense fails to live up to the standard Rogers hopes to set.
Bengals coach Marvin Lewis says he expects a better effort by his team -- which gave up an 87 yard game-winning touchdown with just 11 seconds left.
The Packers vs Benagls kick off at noon today. WSAU AM-FM game coverage begins at 10am.