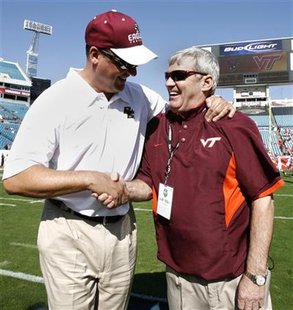 TAMPA, Florida (Reuters) - The Tampa Bay Buccaneers have fired offensive co-ordinator Jeff Jagodzinski before he was involved in a single competitive game.
Jagodzinski joined Tampa on January 29 after spending two years as head coach of Boston College and having worked previously as offensive co-ordinator for the Green Bay Packers in 2006.
The Bucs, who start their season at home to the Dallas Cowboys on September 13, have promoted quarterbacks coach Greg Olson to the offensive co-ordinator's role.
(Reporting by Simon Evans in Miami; Editing by Ed Osmond)