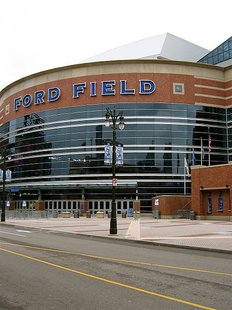 DETROIT (WSAU) – The Packers Thanksgiving game in Detroit started off in the worst possible way, but ended with in satisfying 34-12 victory over the Lions.
On the opening kickoff Jordy Nelson fumbled the ball, giving the Lions possession at the 22-yard-line. 5 plays later the Lions took the lead on a 1-yard touchdown pass from Matthew Stafford to Calvin Johnson. The drive was aided by two Packers penalties, including a roughing the passer call.
But the Packers made a quick recovery, scoring 27 unanswered points to take control of the game.
Momentum shifted briefly back to Detroit in the 4th quarter. Packers running back Ryan Grant fumbled in his own end zone, recovering the ball for Lions safety. Detroit took the ensuing free kick, and marched down to the Packers 5-yard line. After kicking a 22-yard field goal, Detroit's defense stopped the Packers. The Lions had a chance to claw back into the game, when Charles Woodson registered an interception return for a touchdown.
Woodson was again a defensive stand-out, with two interceptions, a fumble recovery, a sack, and 6 tackles.
Packers quarterback Aaron Rodgers was sharp, competing 28 of 39 passes for 348 yards and three touchdowns. Matthew Stafford, who was a game-time decision to start because of a shoulder injury last week, completed 20 of 43 passes for 244 yards. He was intercepted 4 times.
The Packers have won three-in-a-row and remain in playoff contention. Their record improved to 7-4. Green Bay is off until Monday, December 7th when they host Baltimore at Lambeau Field.