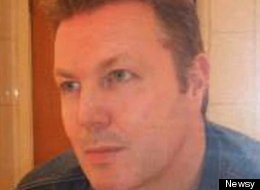 There's faking sick, and then there's telling your employers that you just killed a small child.
42-year-old teacher Derke mcGlone was well known at Calderhead High School in Scotland for making up stories to get out of work, the Telegraph reports. At an August 1 hearing of the Genral teaching Coucil Scotland, McGlone admitted to lying on a number of occasions between June 2008 and May 2011.
In his most egregious fabrication, the music teacher told school officials that he had just run over a little girl with his car, according to UPI.
"He said he felt his car wheels running over her body," Calderhead High School head Joyce Kilmartin wrote in an official statement.
"I can give no reasonable explanation for my actions," he told the Council, adding that he was "embarrassed and sorry."
The hearing panel concluded that McGlone's behavior "falls short the standards expected of a registered teacher." He received a reprimand that will remain on his record for 12 months.
The GTCS is an independent professional body with duties that include maintaining educational standards and keeping a registry of teachers in Scotland.