The Jake Kelly Daily Tuesday Edition!

 
Click-----------------> 
HERE!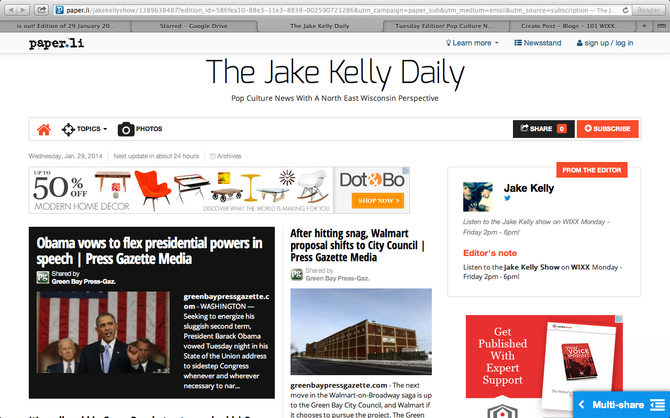 Today's headlines include .... 
- President Obama And The State Of The Union Address
- Hotline, Warming Centers Available For Propane Crisis In Marinette Co. 
- Motley Crue Bringing Farewell Tour To Green Bay's Resch Center 
- Is Scarlett Johansson's SodaStream Ad Really Too Hot For The Super Bowl? 
- And More
Don't Ever Miss An Issue ---> Subscribe Now!