The Jake Kelly Daily Thursday Edition! 

 
Click-----------------> 
HERE!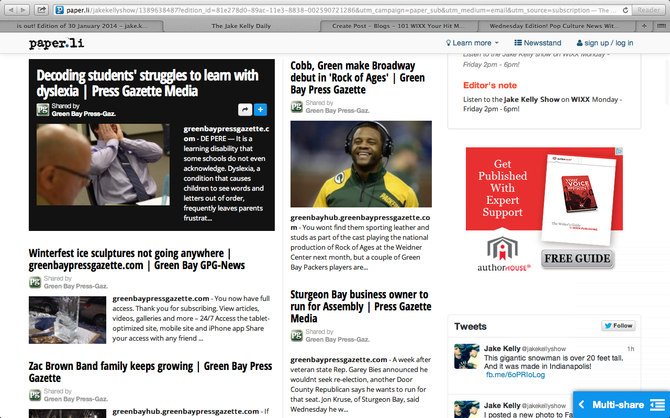 Today's headlines include .... 
- Wisconsin Dad Gets 5 Years in Prison For Starving Girl
- Two Men Posing As Water Department Employees On Green Bay's Eastside  To Gain Access into Peoples Homes
- John Stamos Strips  during Full House reunion on Good Morning America
- Must Haves: 10 Pairs OfPretty D'Orsay Flats
Don't Ever Miss An Issue ---> Subscribe Now!